Detailed Product Description
heavy duty buckles for strapping
Stainless Steel Buckle
Size
: 1/4", 3/8", 1/2", 5/8", 3/4", 1"
Material
: 201/301/304/316
heavy duty buckles for strapping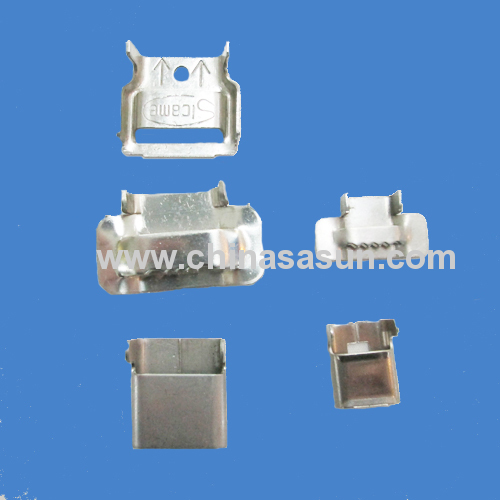 For stainless steel band manual banding.
Features:
Stainless Steel Buckles can provide superior fastening strength.
For standard duty applications including hose assemblies, cable bundling and general fastening.
201 or 304 Stainless Steel offers good resistance to oxidation and many moderate corrosive agents.
Can hold a single or double wrapped band configuration.
Band clamps can be formed over any contour or shape.
It is applied with our stainless steel band and our stainless banding tools.
| | |
| --- | --- |
| Item No. | Sizes and Packing |
| SS-171150 | SIZE: 1/4" x 200PCS/BOX |
| SS-171151 | SIZE: 3/8" x 200PCS/BOX |
| SS-171152 | SIZE: 1/2" x 100PCS/BOX |
| SS-171153 | SIZE: 5/8" x 100PCS/BOX |
| SS-171154 | SIZE: 3/4" x 100PCS/BOX |
| SS-171155 | SIZE: 1" x 50PCS/BOX |